Our veneered beams for wall and ceiling applications are the perfect complement to your design, adding a sophisticated architectural element to any interior space.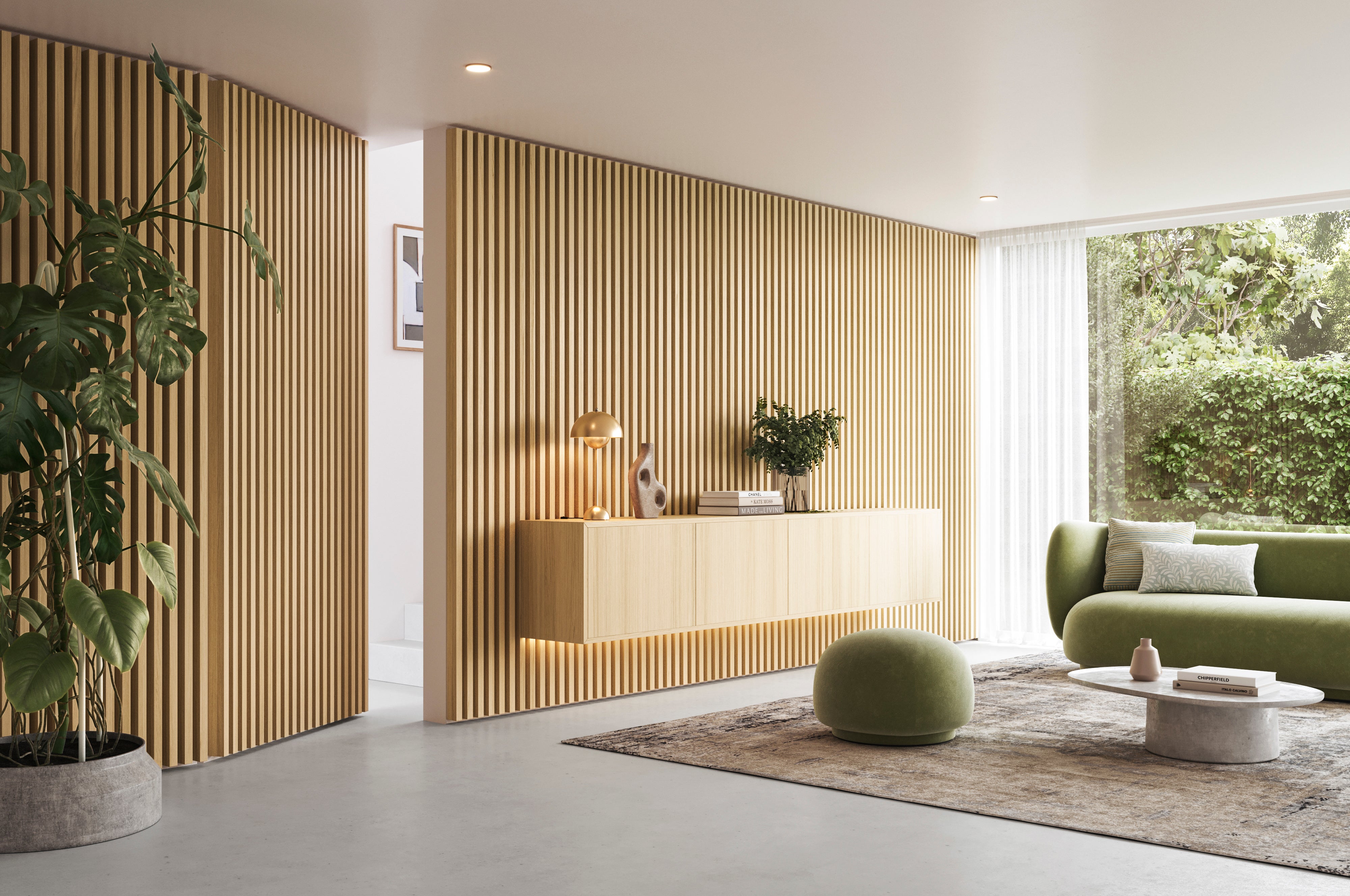 With our Astrata Slats, you can let your creativity run wild, thanks to the endless possibilities they offer. Whether you want to create a wall, ceiling or dividing wall, our slats are perfectly suited. Moreover, you can install them both horizontally and vertically and combine different sizes to achieve a unique result. With these versatile slats, you can create stylish interiors that inspire any interior designer to push their creative boundaries.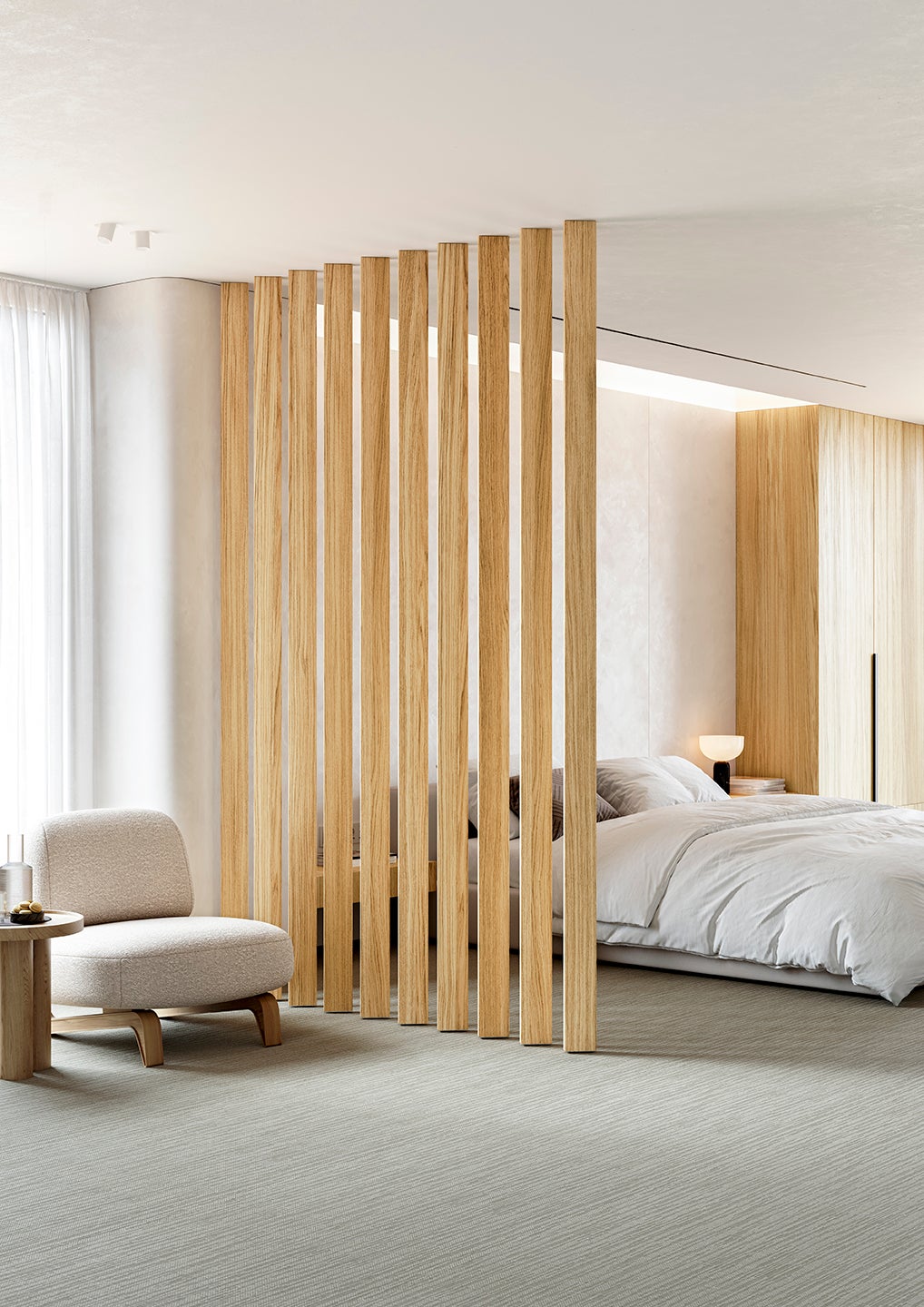 Prefinished wood veneered slats are designed to create stylish and distinctive interiors. The veneered beams are ready-to-use allowing for time and cost savings whilst not compromising on look and feel of wood. The slats combine perfectly with Shinnoki panels and Parky floors​.
Ready-to-use, lacquered and varnished available in 3 looks: Milk Oak, Ivory Oak, Desert Oak
Picture: Prefinished Ivory Oak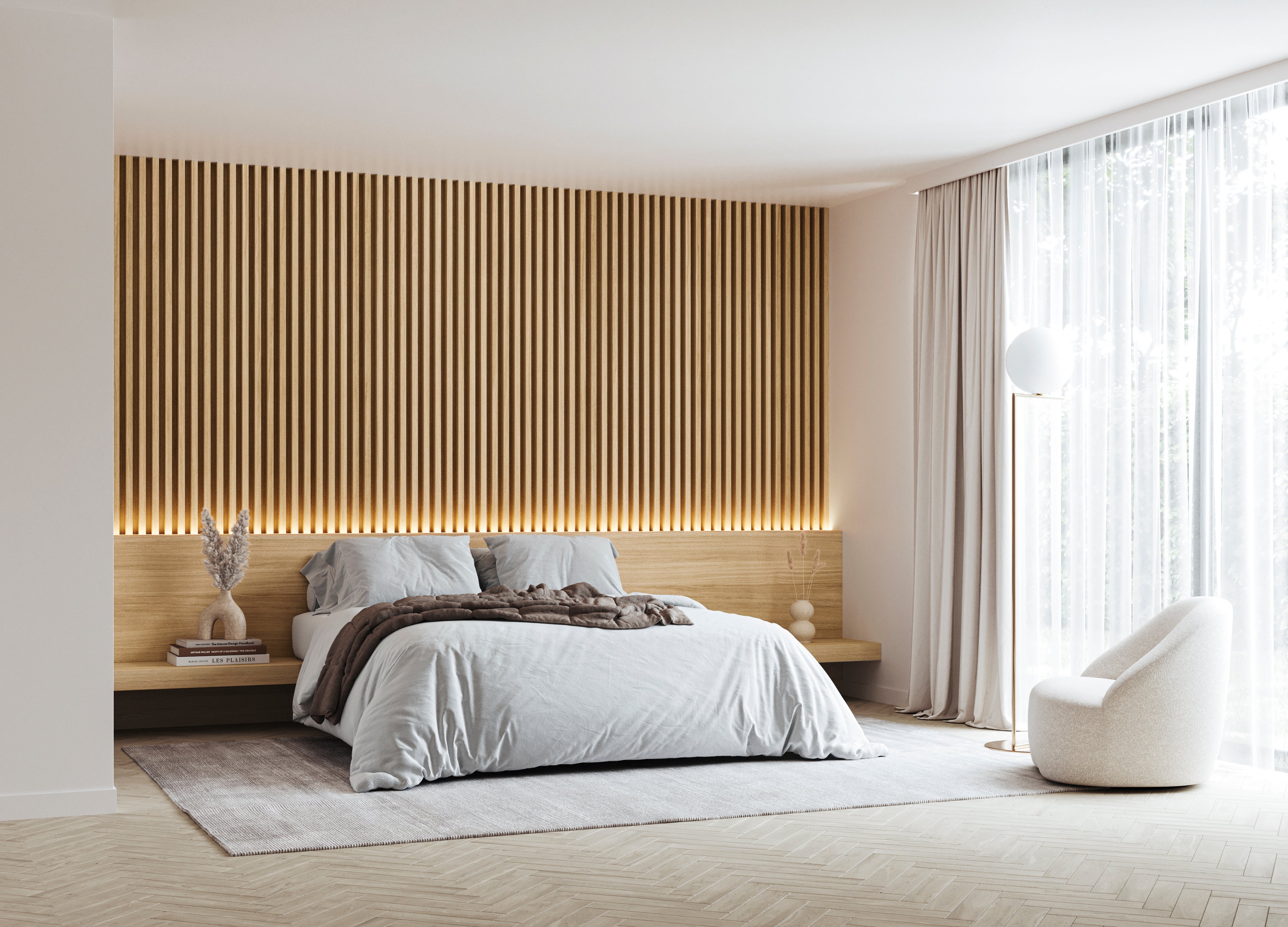 Milk Oak

Ivory Oak

Desert Oak
No nonsense purity Natural oak brings out the honest beauty of European oak. The veneered beams are sanded, allowing you to finish them to your own preferences and fit perfectly into your project. The slats combine perfectly with Querkus panels.
Picture: Unfinished Natural Oak - finished with darkbrown wood oil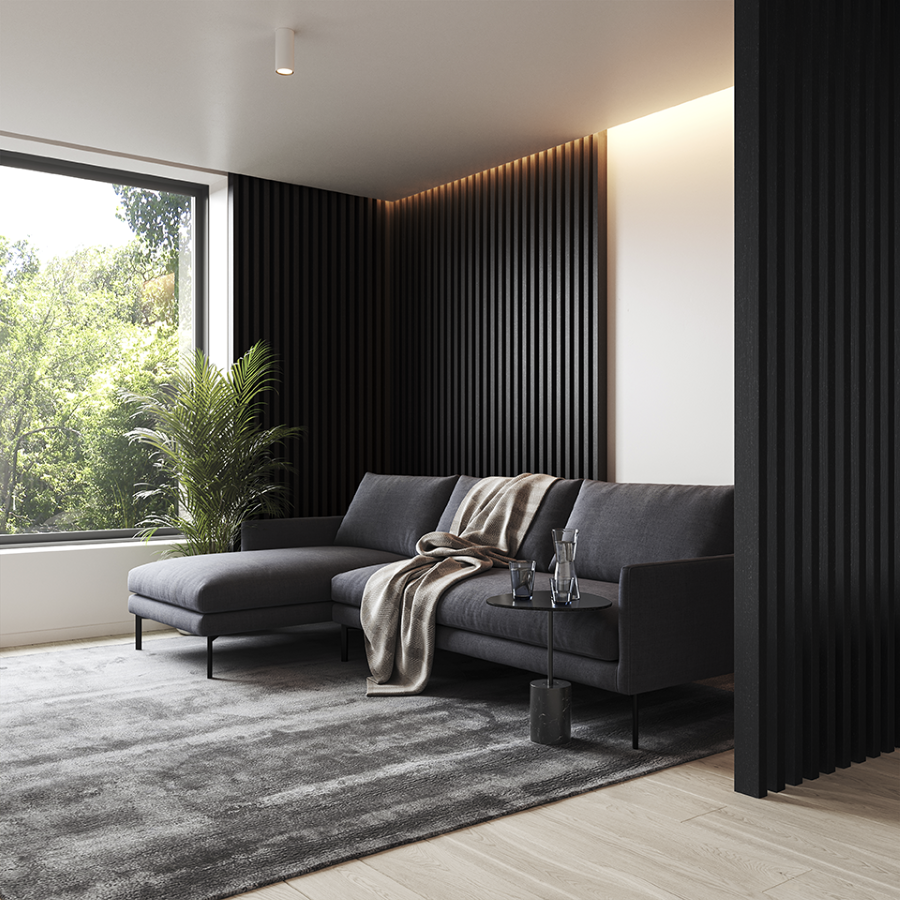 Our slats are available in 3 dimensions. 
1-1/4" x 3-3/4" x 9' 11-5/8" (31*96*3040 mm)
1-1/4" x 3-1/8" x 9' 11-5/8" (31*80*3040 mm)
1-1/4" x 2-1/2" x 9' 11-5/8" (31*65*3040 mm)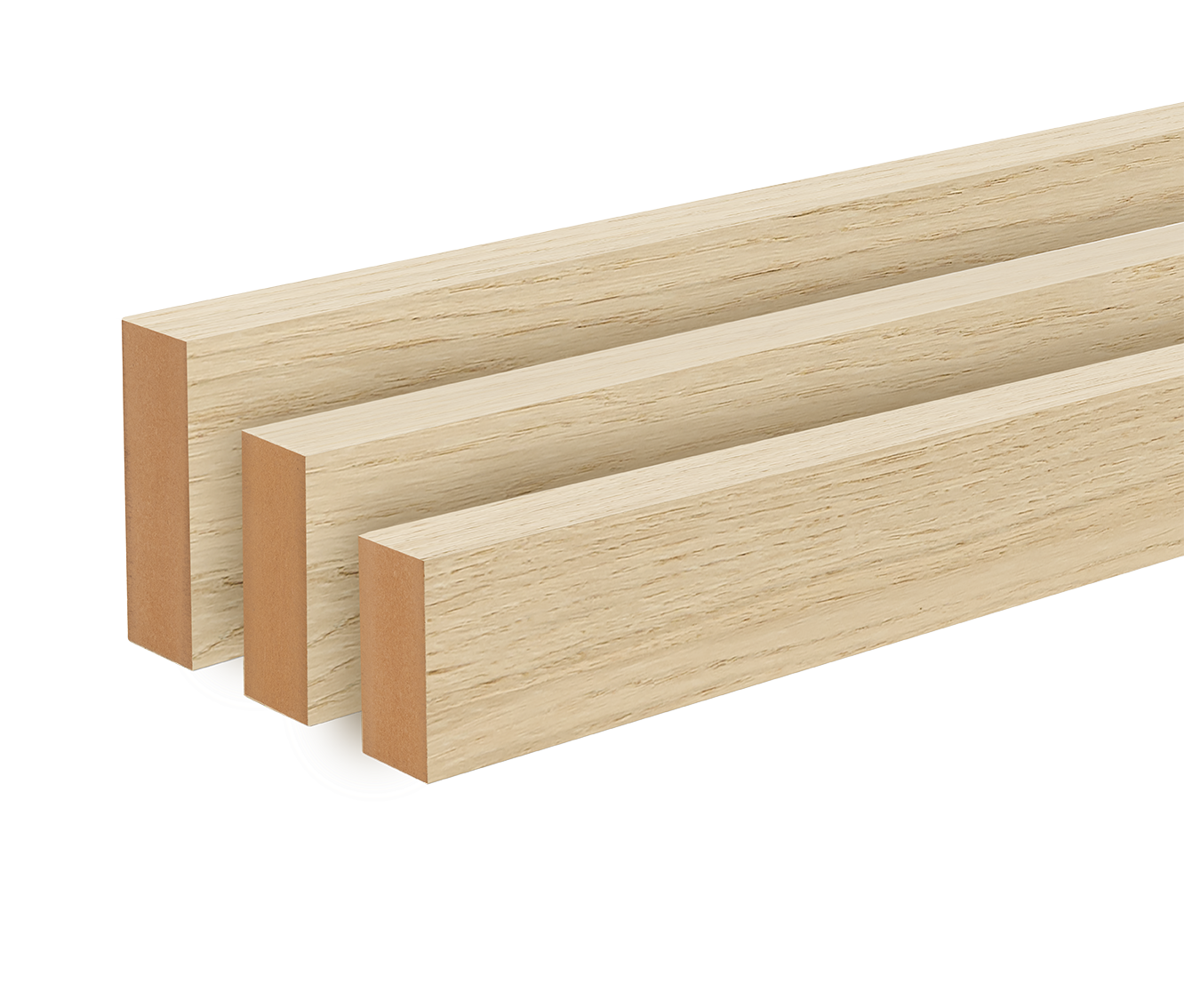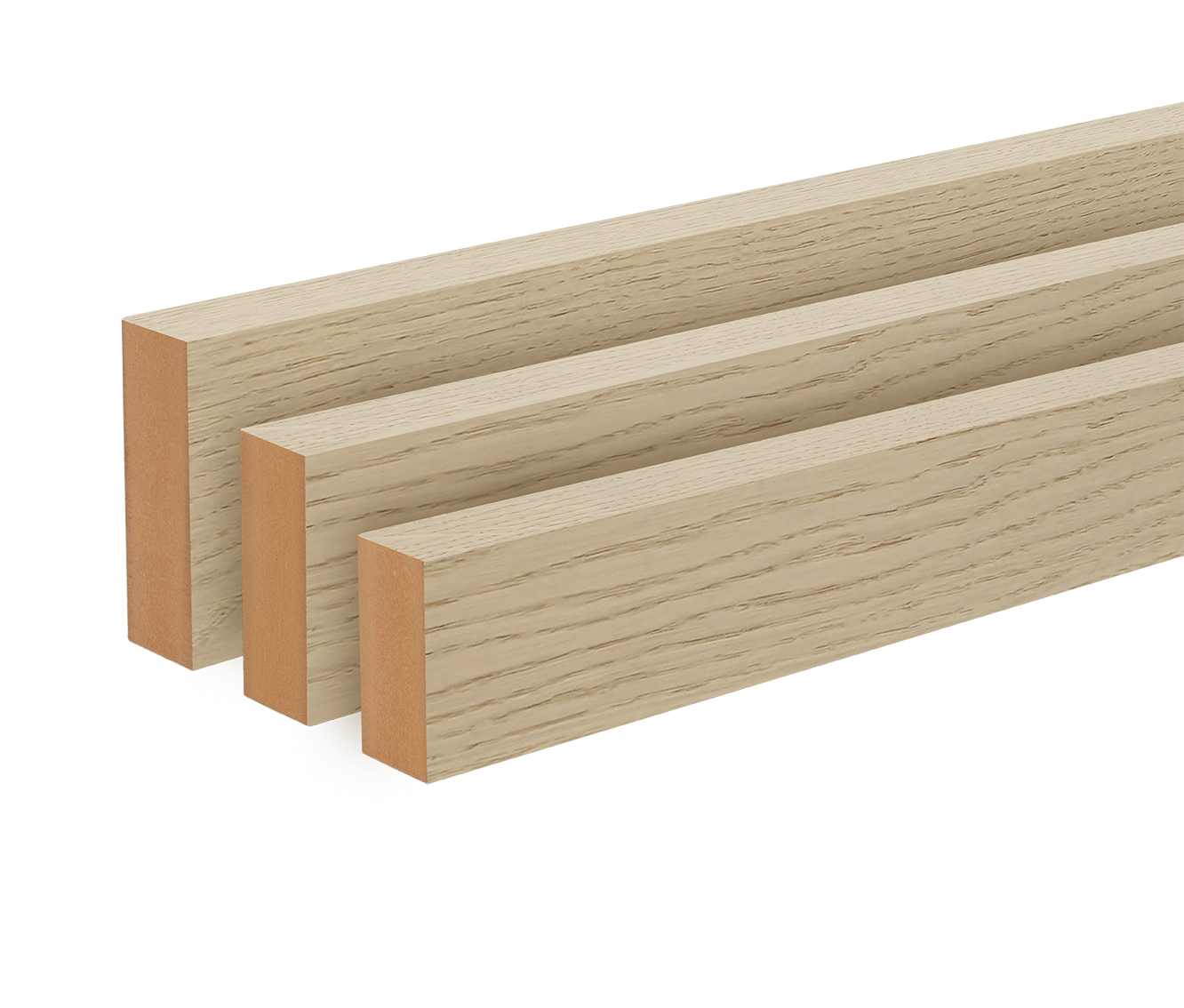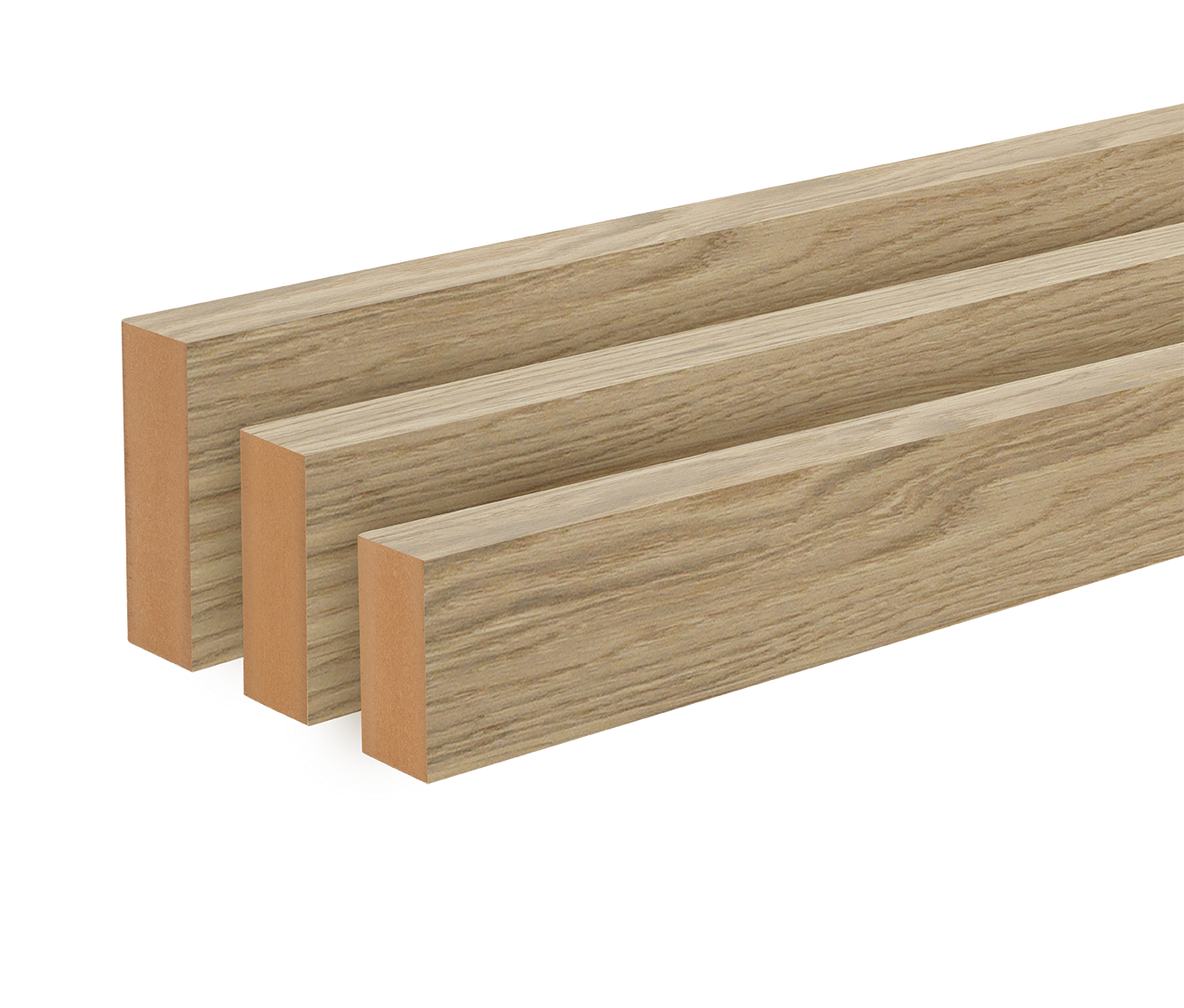 Pictures section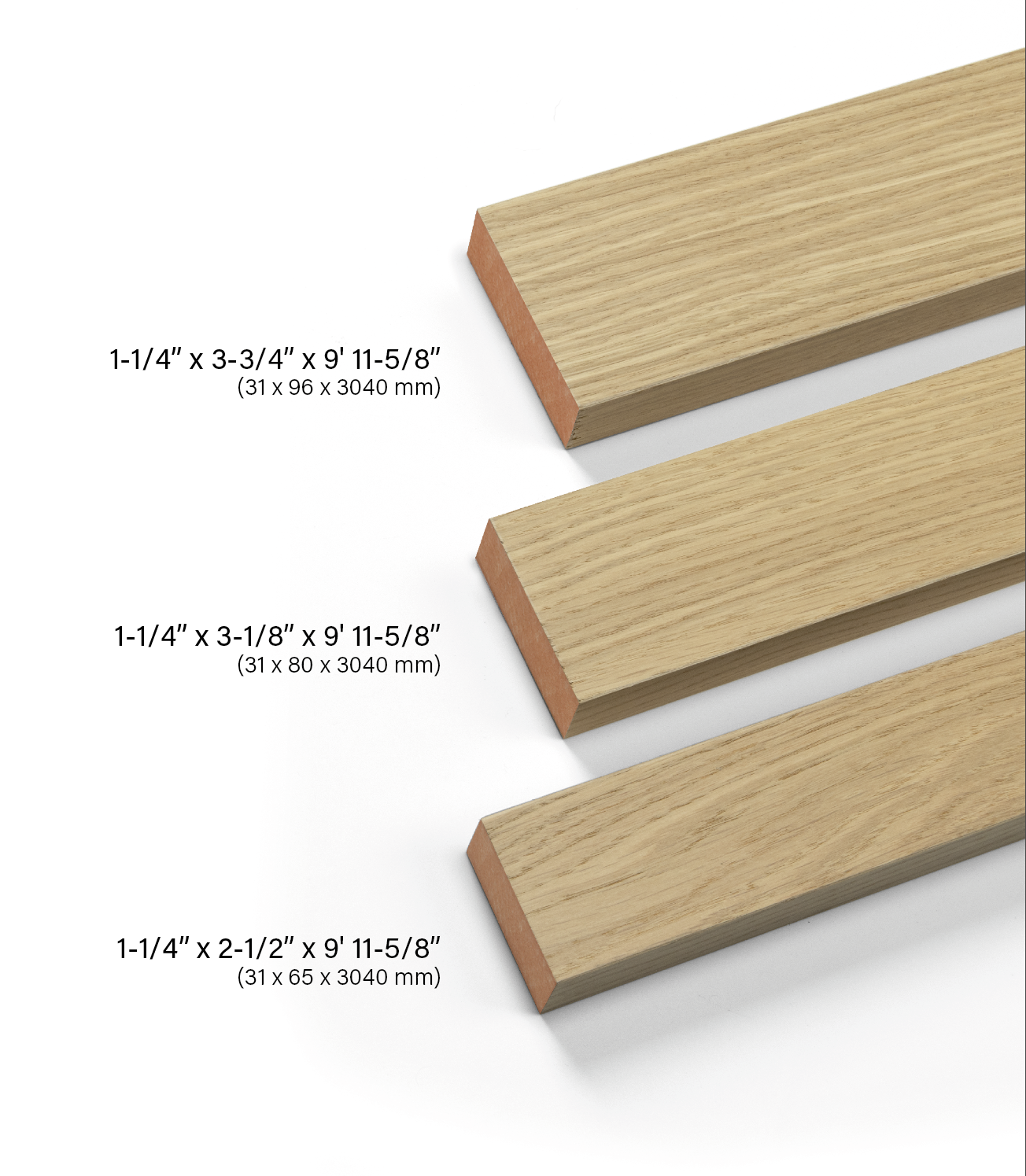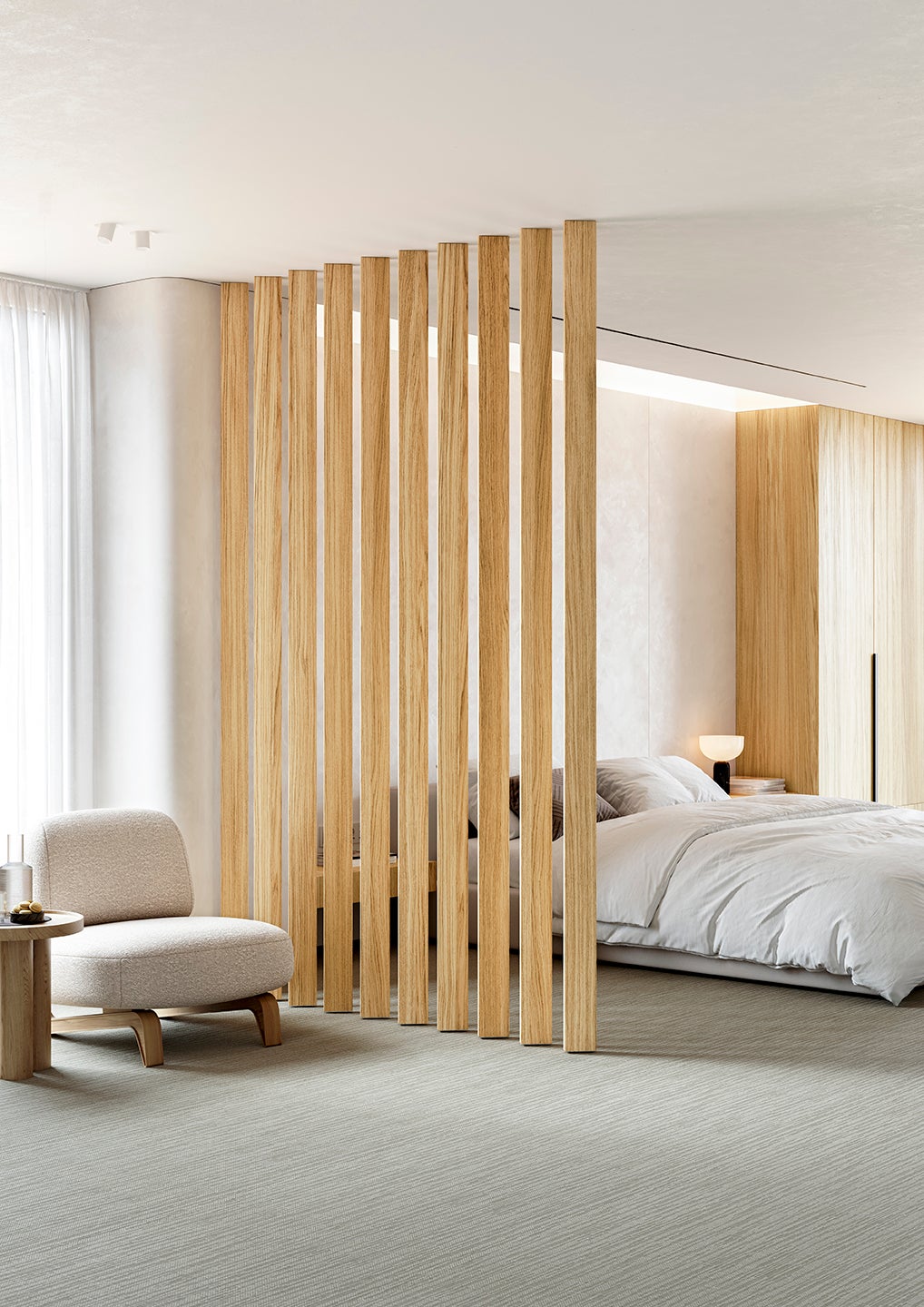 See our products with FSC® certification
Astrata slats are produced with fire retardant, TSCA Title VI compliant boards. During the production process, no formaldehyde is added. All products are FSC-certified.