With its natural wood finish, Astrata is the perfect addition to your design. Adding a refined architectural element to any interior space. Experience the advantages of Astrata for yourself and elevate your design to the next level.
With Astrata, Decospan brings a wooden solution for creative minds. Our extensive product range of decorative wall coverings is specially designed to add character to any room. 
Our products are not only versatile but also durable. We use only specially selected wood from responsibly managed forests. This high-quality raw material is transformed by our craftsmen, with attention to tradition, technology and detail, into a wide range of solutions for your interior. 
Produced in Europe, Astrata is an ode to the symbiosis between craftsmanship and state-of-the art production methods. As a result, our products are of top quality. 
Whether you are looking for wood as a base for your interior or to add a striking accent, Astrata offers you a solution for your vision. Astrata, the creative outlet for all your projects.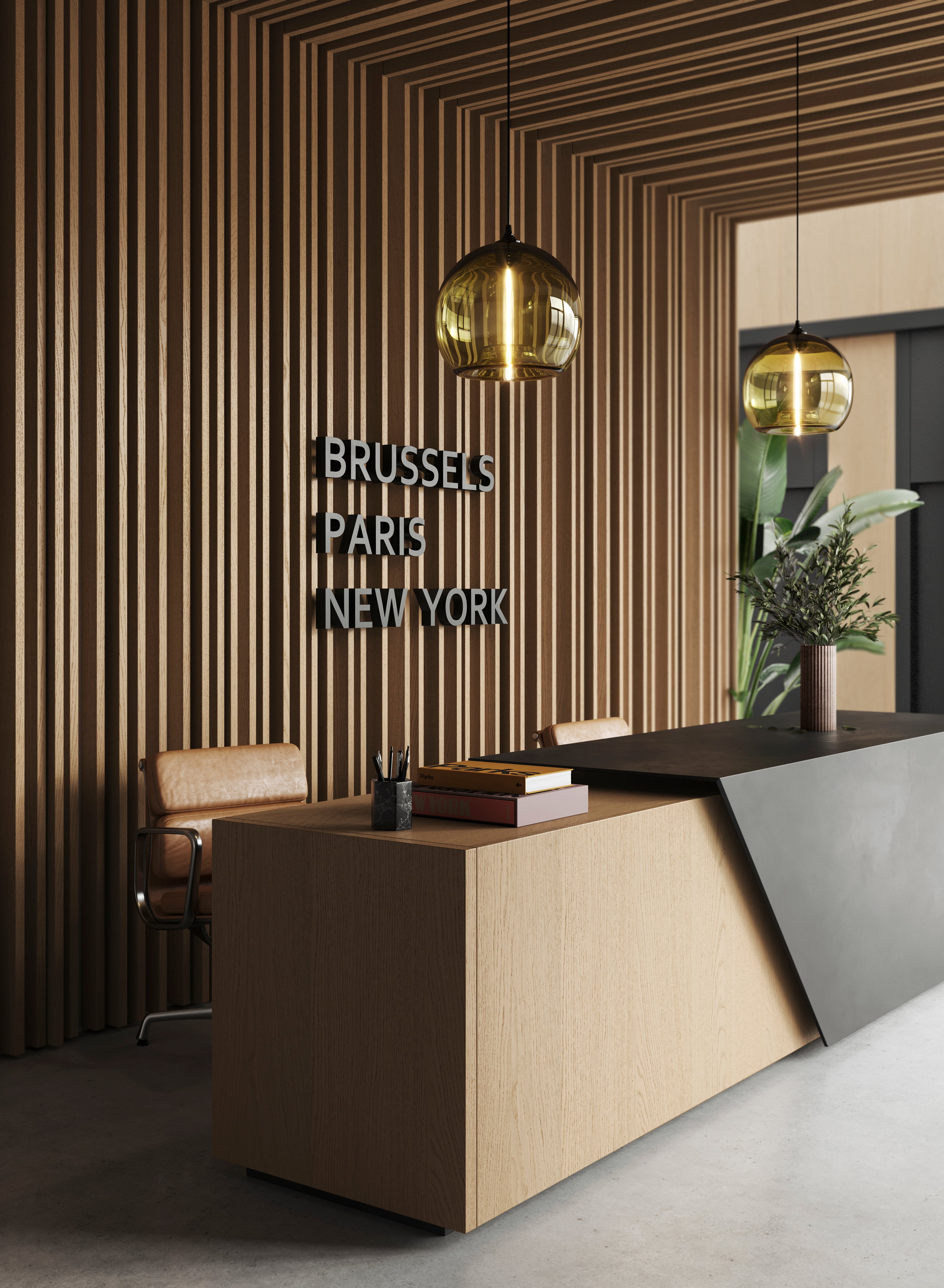 The Astrata collection proves that functionality and design go together perfectly. Our products are not only aesthetically pleasing, but also practical and user-friendly. Every detail has been carefully considered and developed to meet the needs and expectations of both users and installers. 
With our durable veneered products, you get the same natural look as solid wood, but with added benefits. They are lighter, more stable and easier to install. 
Astrata effortlessly combines elegance with ease of use and installation. We take inspiration from nature and use advanced finishing technologies and product design that are entirely focused on a hassle-free user experience. The result is an exclusive product line that is easy to integrate. 
With Astrata, we bring creative solutions without stress.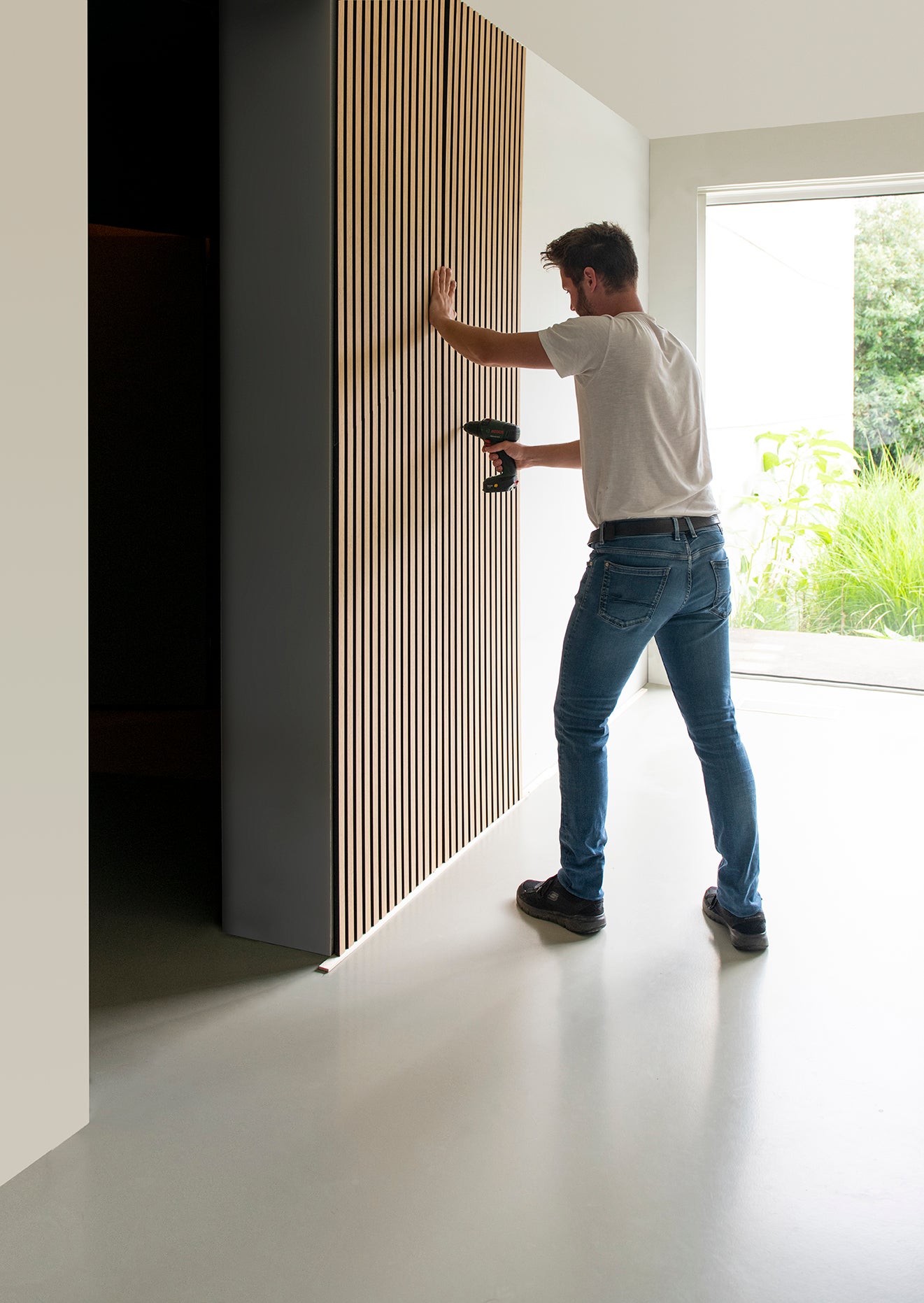 Astrata offers a range of readily available solutions in different sizes and looks. 
The "prefinished" slats and coustics are ready-to-use and feature an ultra-matt and soft-touch finish. They can be combined with Parky floors and Shinnoki panels leading to a total solution for your vision. 
In addition to our ready-made products, we also offer the slats and coustics in an "unfinished" version. This gives you the freedom to finish them as you wish with oil or varnish, coloured or not. These can be perfectly combined with Querkus panels, creating a unique and personalised look.