With Astrata, Decospan brings a wooden solution for creative minds. Our extensive product range of decorative wall coverings is specially designed to add character to any room. Whether you are looking for wood as a base for your interior or to add a striking accent, Astrata offers you a solution for your vision.
Astrata is the perfect collection to unleash your creativity. Experience the advantages of Astrata for yourself and elevate your design to the next level.
Your creative outlet
User-friendly without compromise
What you see is what you get
See all advantages
Your creative outlet

User-friendly without compromise

What you see is what you get
Astrata offers a wide range of veneered beams and decorative, acoustic panels that, in the simplest way, can be integrated into your dream interior.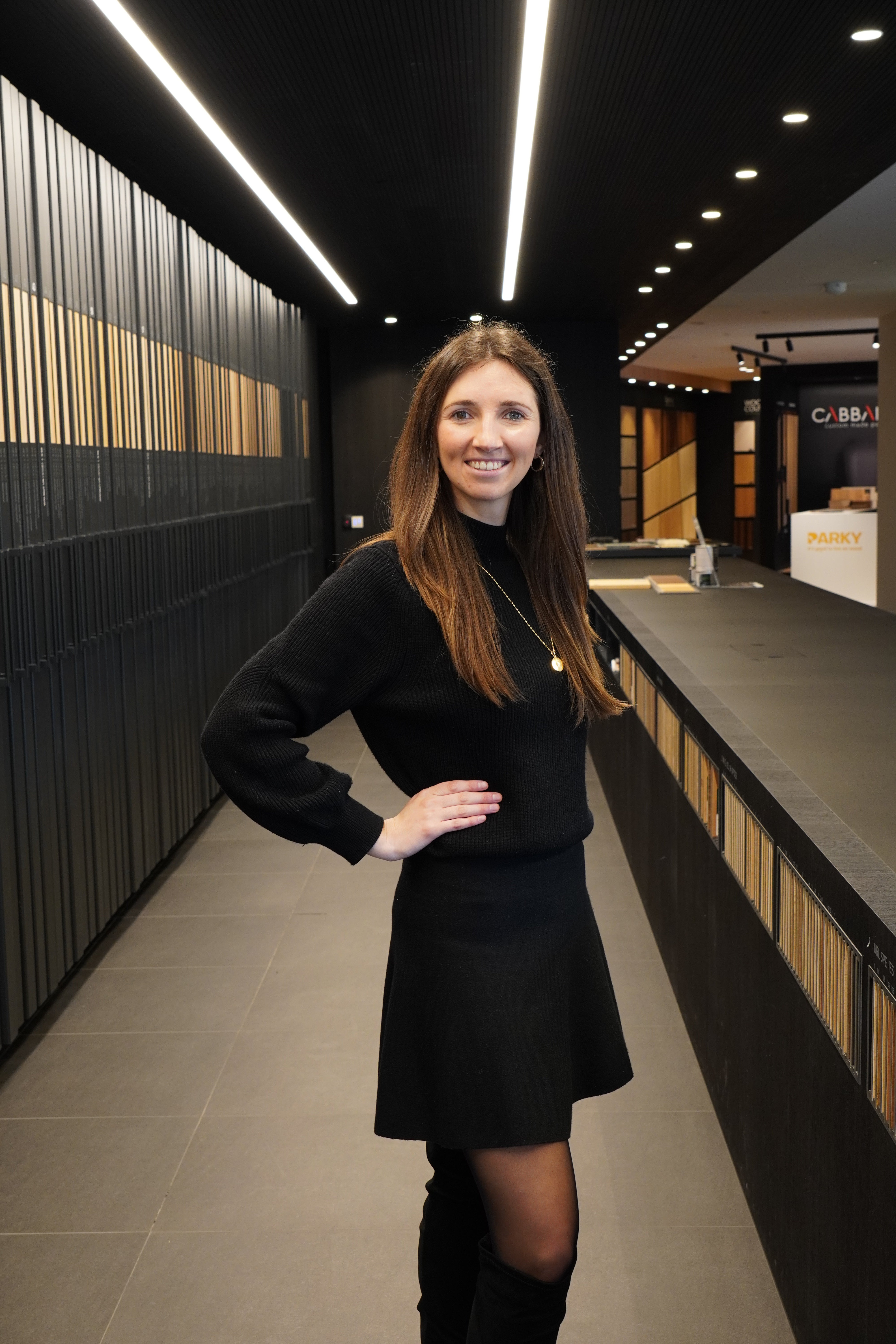 Ann-Marie Debaveye
Business Developer Projects Belgium
"As an architect, you can get very creative with Astrata Slats: you use them as room dividers, wall coverings and you can place them against the ceiling. Or let your creativity run wild by playing with the 4 sizes. Moreover, Astrata brings instant warmth to any interior."
Wood is versatile and fits perfectly into any interior. Whether used in furniture pieces, flooring or as subtle yet characterful elements, wood adds beauty and warmth to both living and working interiors. At Decospan, we are convinced that wood not only improves aesthetics, but also enhances the quality of life. 
Astrata offers the perfect products to add a creative element to your interior. Moreover, these products can be perfectly combined with Parky floors and Shinnoki or Querkus panels. We can also develop customised solutions for specific projects.
Milk Oak custom made slats & Parky Milk Oak

Afrormosia custom made slats

Infinite Wood Corvus Ebony custom made Slats